If you've been in a bicycle accident, you may be wondering whether or not you need a Utah bicycle accident attorney. You may be tempted to take on the insurance all by yourself. After all, the insurance should be responsible for compensating you for your injuries. Unfortunately, things don't always go as smoothly as you'd hope. Sometimes insurance companies try to shift the blame to get out of paying you the compensation you're entitled to. 
At Harris, Preston, & Chambers, we can take on the legal burden for you so you can focus on your physical and emotional recovery. With years of experience serving as Utah bicycle accident attorneys, we'll fight for you to be fairly compensated.
Utah is known worldwide for its natural beauty, and residents of Utah proudly take advantage of all Utah has to offer. From the Ogden River Scenic Byway to the Jordan River Parkway, the Wasatch Front offers many places for bicyclists to enjoy the outdoors. The 999 ride, which occurs every Thursday night at 9 pm starting at the corner of 9th and 9th, is a community biking event that allows cyclists to enjoy an urban bike ride through the streets of Salt Lake City. Unfortunately, wherever cyclists and cars meet, accidents are bound to happen. Read on to learn how a Utah bicycle attorney can help you should the worst happen.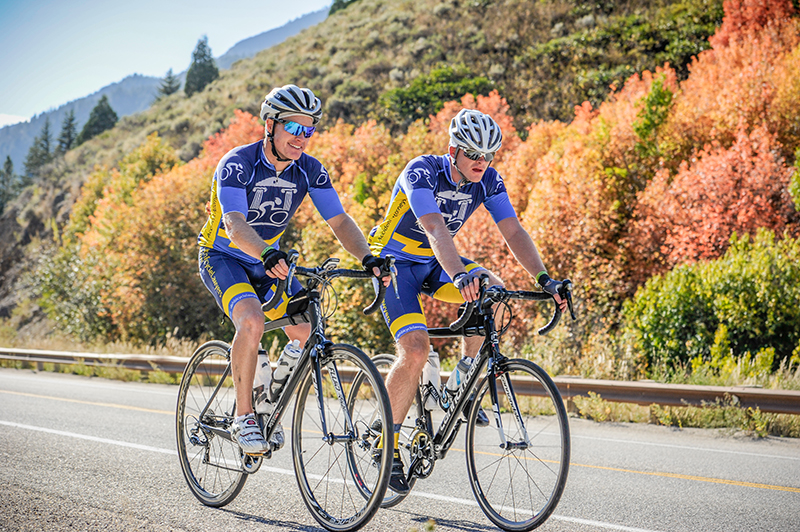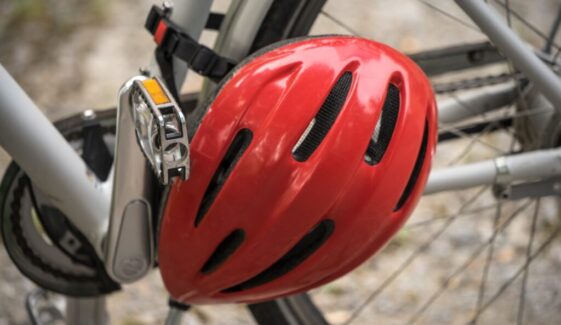 Bicycle Helmet Laws in Utah
If you, like many other Utahns, like to enjoy cycling through our beautiful state, you may wonder what Utah's bicycle helmet laws are. Because bicycles offer much less protection than cars in an accident, wearing a helmet is the best thing you can do to protect yourself from serious injury. However, Utah law does not require you to wear a helmet.
Many other states require minors under the age of 18 to wear a helmet when riding a bicycle. But Utah has no such law on the books. Still, it's a good idea to always wear a helmet when riding your bicycle.
How a Lawyer Can Help with Your Bicycle Accident Claim
When you're cycling along the streets of Downtown SLC, the last thing you expect to happen is a car-on-bike collision. Wearing a helmet and using proper gear to stay visible can help protect you, but even with the best protective measures, sometimes accidents happen. If you or a loved one has been injured in a bicycle accident, you may be wondering how a Utah bicycle accident attorney can help you.
The thing is, bicycle accident claims can be complicated. There are a number of Utah laws to be aware of, such as the statute of limitations and comparative negligence. An experienced Utah bicycle accident attorney understands the complexities of the law and can help you receive more compensation than you might on your own.
Here are just a few ways the Utah bicycle accident lawyers at Harris, Preston, & Chambers can help you with your claim:
Offer a free consultation
Offer legal council and discuss your options
Investigate the accident
Document financial and non-economic damages
Negotiate with the insurance companies for you
Compile your medical records
Take your case to court, if necessary
Work with experts to determine and prove fault
Why You Need a Utah Bicycle Accident Lawyer
So you understand how a Utah bicycle accident attorney can help you, but you're wondering if you really need to hire one. Legally, you are allowed to handle the case on your own, even if it means taking the claim to court. However, realistically, you will have the better outcome with an experienced bicycle accident lawyer. In fact, studies have shown that hiring a lawyer to represent you can increase the value of compensation by up to five times.
Insurance companies are proactive in their efforts to minimize what they pay. They send multiple adjusters to the scene and often pressure victims to make statements and sign documents that can ultimately prevent them from receiving fair compensation. A bicycle accident attorney in Utah understands the unfair tactics insurance companies use and will fight for you.
Another thing to note is that Utah has a comparative negligence law. This means that even if you share some of the fault in the accident, you're still entitled to partial compensation. If you are 49% at fault or less, your compensation is reduced by the percentage you are at fault. In order to avoid paying on your claim, the insurance company may try to shift all of the blame to you. An experienced bicycle accident attorney can help you prove negligence on the part of the driver, even if you are partially at fault, so that you can receive the compensation you are entitled to.
Utah Bicycle Laws
In Utah, bicycles are considered moving vehicles and subject to rules of the road just like cars and other automobiles. Just like a motorist, a cyclist has to signal which way they are intending to turn and is subject to being pulled over by police. Here are a few laws you should know before riding your bicycle in the state of Utah:
Bicyclists share the same rights and responsibilities on the road as motorists.
Cyclists have a duty to ride cautiously enough to avoid colliding with pedestrians and other cyclists.
Bicyclists should yield the right of way to pedestrians.
Bicycles must travel with the flow of traffic.
Cyclists must keep at least one hand on the handlebars at all times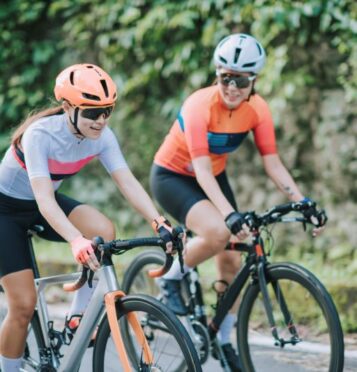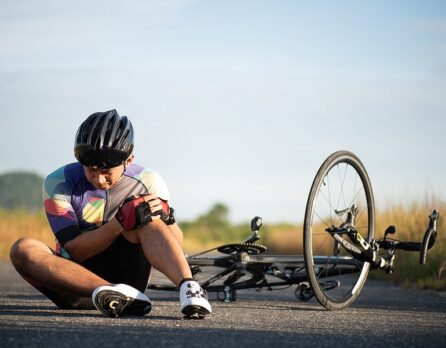 Common Causes of Bicycle Accidents in Utah
Wherever cars and bikes share the road, there is a chance of collision. Motorists have a duty to watch for bicyclists and give them enough space to keep them safe. However, accidents still happen. Here are some of the most common ways bicycle accidents occur in Utah:
Vehicles fail to yield right of way to cyclists.
Cyclist riding on the wrong side of the road.
Motorists making unsafe turns.
Bicyclist riding from sidewalk into the path of a car.
Distracted driving.
Cyclist riding in the dark without headlights and reflectors.
Common Injuries from Bike Accidents
Car-on-bike accidents are frightening. With so much force from the car and no exterior frame to protect the bicyclist, chances are, the cyclist will be dealing with some serious injuries. Wearing a helmet is the most effective thing you can do to protect yourself while riding your bike. It will protect you from the most severe forms of head injuries.
Some of the most common injuries from bicycle accidents include:
Road rash
Traumatic brain injury
Broken bones
Spinal cord injury
Lacerations
Ruptured spleen
Broken teeth
Fractured facial bones
Damage to internal organs
Different Types of Bicycle Accident Compensation in Utah
In Utah, personal injury laws exist to protect you in the case of a bicycle accident. If you've been injured in a bicycle accident in Utah, you may be entitled to the following types of compensation:
Medical expenses, including doctor's visits, hospital stays, and rehabilitative treatment
Loss of wages
Loss of earning capacity
Pain & suffering
Emotional distress
Loss of companionship (if your loved one passes away as a result of a bicycle accident)
Pain & suffering
Emotional distress
Loss of companionship (if your loved one passes away as a result of a bicycle accident)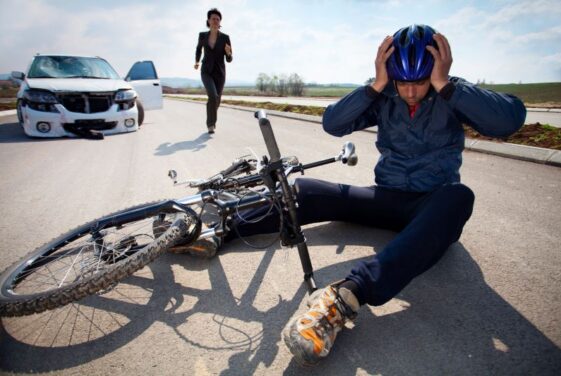 After a bicycle accident, you may feel hesitant to hire a Utah bicycle accident attorney. But hiring an experienced bicycle lawyer can protect you against unfair tactics used by insurance companies. At Harris, Preston, & Chambers, we'll fight for you to give you the best chance at receiving the compensation you're entitled to. Call us today for a free consultation. We'll let you know if you have a case and council you on taking the next step.