If you or someone you love has recently been injured in a car accident in Ogden, you may be eligible for compensation for your pain and suffering. Receiving fair compensation in these situations doesn't always come easy.  The at-fault driver's insurance company will generally put up a fight and make things extremely complicated. Having a car accident attorney in Ogden, Utah by your side is the best way to receive compensation for the full extent of your injuries. 
Why Do I Need an Ogden Car Accident Attorney? 
In a perfect world, either your insurance company or the insurance company of the at-fault driver, would understand your situation and pay for the full extent of your injuries. Sadly, working things out when insurance is involved is rarely that simple. Insurance companies are focusing on paying you the smallest amount possible. They may offer little or nothing in compensation and hope you won't put up a fight. 
Immediately following a car crash, contacting an Ogden car accident lawyer is the smartest thing you can do. They will be able to work with the insurance companies to ensure you receive the fairest compensation possible while protecting your interests.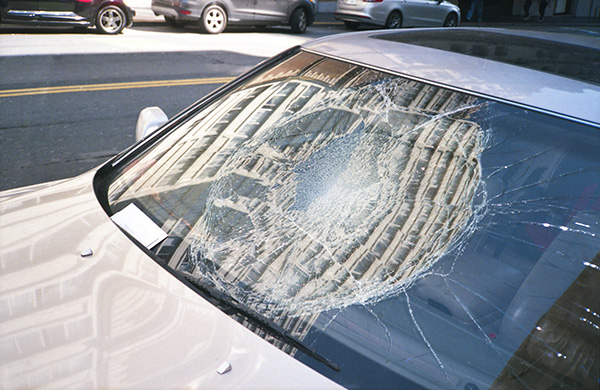 How an Ogden Car Accident Attorney Can Help You 
After a car accident, people often feel confused about where to start when it comes to filing a claim and don't always understand their rights. Attempting to navigate this uncharted path on your own is frightening and often leaves you covering medical bills out of your own pocket. Having trusted legal representation to walk you through the entire process not only gives you peace of mind but will ensure the best possible outcome. Below is a list of the benefits you'll receive from hiring a car accident attorney in Ogden: 
1. Help you receive maximum compensation for your claim
Victims of serious accidents may suffer both physically and emotionally from their injuries. In addition to receiving compensation for hospital and doctor bills, you may be eligible for monetary compensation for your emotional trauma, mental distress, and any loss of wages caused from the incident.
2. Gather evidence
When you've been in an accident, especially if there were injuries involved, you're likely shaken up and aren't thinking about gathering evidence while at the scene. We take care of talking to any witnesses, conducting interviews, looking at property damage and the damage done to all vehicles involved.
3. Protect your best interest during the negotiation process
The average person typically doesn't know the ins and outs of the legal system. That's where we come in to protect your rights and ensure you receive the maximum settlement for your claim. If you feel your compensation isn't fair, we'll take your case before a jury and fight for what you deserve.
4. Help you follow the proper procedures and guidelines
The legal system is full of deadlines and specific rules and procedures. Without legal assistance, you run the risk of having your case dismissed when procedures aren't met on time or guidelines aren't strictly followed. An Ogden accident attorney can stay on top of making sure the appropriate steps are taken at the appropriate times for the best settlement possible. 
Car Accident Laws in Utah 
As is true with most states, the laws surrounding car accidents in Utah can be complex and difficult to understand. Having sound knowledge of the laws of the state will help you understand your rights and how to make the best decisions for your specific situation and claim. 
Utah is one of only 18 states in the nation referred to as a "no-fault" state when it comes to insurance. No-fault insurance, which is commonly referred to as personal injury protection (PIP), can help cover you and your passengers' loss of wages, medical bills, and more, in the event of an accident. This is the case no matter who is found "at fault." Unlike other kinds of car insurance, no-fault insurance coverage is required in certain states. If you live outside of a no-fault state, you live in what is called a "tort state." In these states, the insurance of the at-fault party pays for all damages in an accident. 
Because Utah is a no-fault state, this means that you will turn first to your own insurance policy to cover your medical expenses, no matter who is determined to be at fault. The insurance minimums for the state of Utah are as follows: 
PIP (Personal Injury Protection insurance of at least $3,000 per person 

$25,000 for bodily injury per person 

$65,000 for bodily injury per accident 

$15,000 for property damage per accident or $80,000 for bodily injury and property damage 
Keep in mind that depending on your specific insurance company, they might offer additional types of coverage. This would include possible comprehensive, collision, roadside assistance, or uninsured or underinsured motorist. 
How to File a Car Accident Claim in Utah 
When injuries are sustained from an accident, you'll need to first file a claim with your own personal injury protection policy. In most cases, this coverage won't cover the full amount of compensation necessary. You would then turn to the other driver's liability coverage to cover the remaining cost of damages. You can legally file a claim against an at-fault driver's insurance if your medical expenses end up costing more than the $3,000 limit.
Frequent Causes of Car Accidents in Ogden 
Even though the ice and snow factors on Utah roads can be dangerous, statistics show that you are much more likely to be involved in a dangerous accident in Utah during the summer months. There are several factors that contribute to car accidents in Utah. Below is a list of the 4 most common causes of serious car accidents: 
Speeding 
It may be fairly obvious, but speeding is the number one cause of fatal accidents in Utah. Driving faster than the posted speed limit drastically increases not just your risk of being involved in an accident, but increases the chances that a fatality could occur. Incidents, where speed was a factor, accounted for 38% of all fatal accidents. 
Distracted Drivers 
There are numerous distractions that significantly contribute to accidents while operating a motor vehicle. Though distracted driving is one of the leading causes of car accidents, they are the most under-reported. Drivers don't want to admit to falling prey to these distractions. Driving while fatigued, using your cell phone, eating or drinking, and adjusting the radio are the most commonly reported distractions while driving. 
Not Wearing Seatbelts 
When involved in an accident, you are 24 times more likely to suffer a fatal injury if you weren't wearing your seatbelt. Buckling up saves lives. 
Teenage Drivers 
Statistics show that teenage drivers are simply more likely to get into car accidents. No matter how good of a driver they are, they don't have the experience on the road that adults do. Following too closely is the number two reason for teenage car accidents. Failure to yield and driving over the speed limit are also contributors.
Common Car Crash Injuries In Utah
Car crashes lead to severe and debilitating injuries. Below is a list of the most common injuries caused by Ogden car accidents: 
Head trauma is among the most serious car accident injuries. The impact from a head hitting the dashboard or steering wheel can lead to concussion or more severe traumatic brain injuries. Back injuries can also lead to chronic pain, leading to serious nerve damage paralysis, and herniated discs. 
Injuries to the Neck and Chest 
Whiplash is by far the most common type of car accident injury resulting from sudden head movement which causes damage to the neck ligaments and muscles. The chest is another area that can be affected by the trauma of a car accident. Cardiac arrest, broken ribs, internal bleeding, and even collapsed lungs can be severe and catastrophic. 
Mental and Emotional Distress 
Car accident victims can suffer severe mental and emotional distress as well as post-traumatic stress disorder. When a crash results in the death of a family member or loved one, severe emotional damage may take years to work through. Seeking a professional counselor is a very effective form of treatment. 
Average Car Accident Settlement Amount in Utah 
The average car accident settlement in Utah ranges between $20,000 and millions of dollars. The severity of the injuries incurred will ultimately determine the settlement amount. Another major factor involved concerning settlement is the qualifications and experience of the personal injury attorney who is fighting the victim's case. 
No one is ever prepared for being involved in an accident and when you are, it adds a whole new level of stress to your life. At Harris, Preston, and Chambers, your recovery is our number one priority. We will put our years of legal experience as car accident lawyers in Utah to fight for the compensation you rightfully deserve.