MEDICAL MALPRACTICE ATTORNEY UTAH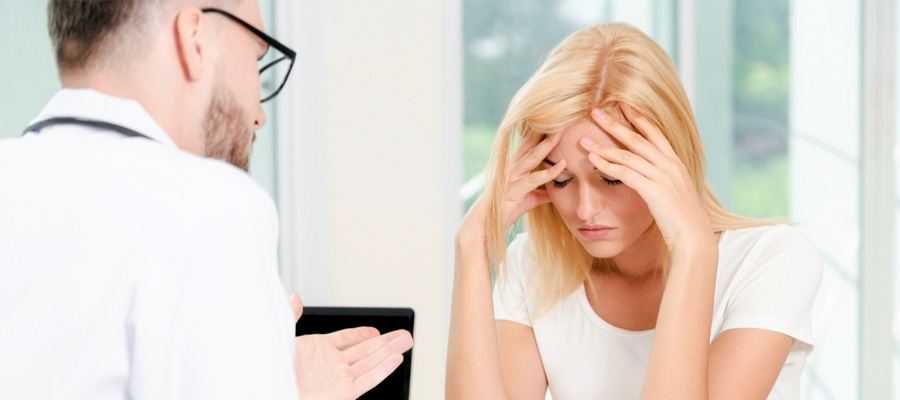 Countless people across the United States every year are left feeling helpless when their medical treatment goes tragically wrong. Experienced medical malpractice attorneys in Utah can help protect your rights and recover your costs and losses. However, Utah's medical malpractice laws can be extremely complicated, placing restrictions on an injured patient's rights. This certainly isn't a path you want to navigate without experienced representation at your side. Let's explore when a lawsuit is the answer and just how to best hold healthcare workers responsible. 
Utah Medical Malpractice Law 
Medical malpractice is typically defined as action against a health care provider when bodily harm or even death occurs to the patient. The damage can be physical, mental, or financial, but it must meet all of the following: 
It must be caused by a breach of duty, known as causation 

It must be a type of damage recognized by law 

It must come within the foreseeable area of risk created by the breach of duty 
Statute of Limitations 
The medical malpractice statute of limitations in the state of Utah is two years from the date the injury was or should have been discovered. No case can be filed more than four years from the date the injury took place. Even if the injury was discovered one day before the four-year maximum period, it's too late to file. Utah has a separate statute of limitation for wrongful death and all other tort matters.
Medical Malpractice in Utah 
Any time a healthcare provider or worker deviates from the accepted ethical standards, medical malpractice can be the result. While certainly, some claims happen more often than others, here is a list of the most common medical malpractice claims in Utah: 
Surgical or procedural errors 

Childbirth injuries 

Misdiagnosis or delayed diagnosis 

Failure to treat 

Prescription drug errors
Medical Malpractice Example Suits 
Birth Injury 
Recently, a heartbreaking birth injury case in Utah was settled for over four and a half million dollars. While the compensation was much needed, a beautiful little girl suffered a catastrophic brain injury resulting in cerebral palsy due to the very poor decision-making skills of the medical staff in the maternity ward that day. 
The resulting settlement made it possible for the child's family to purchase a home that is wheelchair accessible. The family will no longer be stressed about paying medical bills and will be able to consistently give their daughter the medical care she needs. 
If your child has suffered needless injuries as a result of medical malpractice or negligence, don't hesitate to contact an attorney.
Pharmacy Error 
In a separate instance, a Utah woman was diagnosed with a serious illness. Medication was prescribed. One medication was to treat the illness and another to help with the anxiety associated with the illness. The problem occurred when the pharmacist sent her home with both bottles of medication, labeled properly, but they were both filled with the anxiety medication. She was taken to the hospital in a near coma state but no one knew the cause. 
It wasn't until the next day that her husband examined both medications and discovered the error. The effects of the medication continued to plague her for several days. The woman's case was resolved and she was eventually awarded compensation for her expenses, pain, and distress caused by the negligence of the pharmacy. 
Finding the Best Utah Medical Malpractice Attorney 
If you live in Utah and suspect that you or a family member may be suffering from illness or injuries that could be related to a medical error, contact an experienced medical malpractice attorney as soon as possible. You may have time limits on how long you can pursue legal action. A malpractice attorney can investigate the circumstances of your case, identify responsible parties, and help you recover the damages your physical and emotional injuries have cost.
By taking action, you could receive lost pay for your medical damages or other losses. But most importantly, you could prevent another person from suffering due to a negligent medical facility, nurse, or doctor.
Conclusion 
Harris, Preston & Chambers are active in local civic and cultural affairs and continue the tradition of providing quality legal services and diligent representation to clients throughout Logan, Ogden, Salt Lake, Park City, St George, and more. Our attorneys are well-versed in various fields of law. We've helped hundreds of people get the outcome they want and deserve. Contact us to speak with a Utah medical malpractice attorney and get your free legal consultation. 
Schedule Your Free Legal Consultation
"I was referred to Brett Chambers. I emailed him explaining my urgent situation. Brett called me shortly after having read my email and offered his aid with a resolution. I recommend this attorney!! He is very professional, honest, and prompt. I am VERY happy with the results."
– McKenzie M.