With the extensive growth happening along the Wasatch Front and other areas of the state, more people than ever are in need of car accident lawyers in Utah. At Harris, Preston, and Chambers, we understand what you're going through after you've been in an accident. We know what a scary time this can be. You may be injured and unable to work, with medical bills you aren't sure how you'll pay, piling up around you.
It's completely normal to feel anxious and alone. We have years of experience as collision lawyers and want to use our knowledge to help you navigate this uncharted path. We take pride in being dedicated to each and every client and will be committed to your case. We serve the entire state of Utah including St George, Provo, Salt Lake City, Logan, and Ogden. 
How a Car Accident Lawyer in Utah Can Help You 
Hiring a car accident attorney in Utah can be an intimidating process. Having a lawyer you can trust makes all the difference when it comes to personal injury cases. We truly care about your recovery and will put forth all our time and energy to help you receive the maximum compensation for your injuries and losses. 
Rest assured knowing that with us, you'll never be tricked or misled into paying hidden fees or upfront consultation costs. We put the needs of you and your family first, offering completely free consultations and open communication with our clients 24 hours a day. We'll fight to get you the best settlement possible.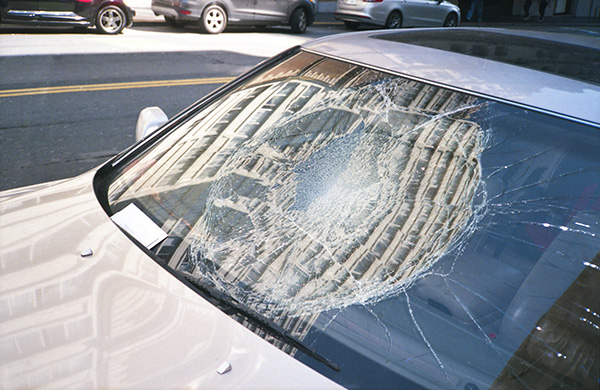 What Will My Car Accident Lawyer Do? 
Finding the right lawyer can be the key to getting the best outcome for your car accident claim. But what exactly will hiring an attorney do for you? While so much depends on the specifics of your individual case, below is a list of the detailed work a car accident attorney in Utah will do for you: 
Obtain the necessary evidence in regards to the accident 

Present evidence with the intent to prove liability and damages 

Obtain medical information from your doctors to prove the damages filed in your claim 

Obtain missing records from health care providers 

Communicate with the other driver's insurance company 

Negotiate with lien holders on your claim to potentially reduce the lien amounts

Negotiate a settlement with the defense attorney or insurance adjuster
Is fighting an auto insurance company hard? 
There are roughly 6 million car crashes reported by the police every year in the United States according to the National Highway Traffic Safety Administration. About 3 million people are left injured or are killed in those accidents. There are an extremely large amount of lawsuits and insurance claims filed every year. Car insurance companies are literally experts at denying your claims. Having the support of an experienced attorney to assist you when fighting an insurance company is a great way to show that you're serious. It will also protect your rights when going up against these powerful companies. 
If you believe that you've been treated unfairly by your insurance company, you have the right to present evidence to them about your concerns. If your insurance company ignores your material and says you don't have a case, you could be losing out on valuable coverage. Having to pay out-of-pocket 
for your bills and other related expenses is the last thing you want to do. Insurance companies obviously want to keep their claim amounts small or deny them all together as this greatly benefits them. Stop them from paying out far less than your case is worth by hiring a trusted car accident attorney to fight the battle for you. 
The Claim Process 
Hiring a skilled attorney is without a doubt the best way to receive the maximum compensation you deserve after your car accident. Having experienced representation could increase the value of your settlement up to 5 times. Filing a claim on your own can be so confusing and gives your insurance company the opportunity to take advantage of you during this vulnerable time. Below are the basic steps in our claim process;
1. Investigate the Accident 
The first step we'll take is to thoroughly investigate your accident. This will entail requesting a police report, examining photographs or video footage of the crash scene as well as interviewing any witnesses. Knowing what we are dealing with gives us the best foundation to start working from.
2. Building Your Claim
This portion of the claim process is by far the most time-intensive and where the hard work comes in. Any treatment of injuries you have been receiving will need to be completely finished before our team can complete comprehensive medical records that include all injuries and the costs involved.
4. Negotiate a Satisfactory Settlement 
After we've compiled your medical records and all your treatments are complete, we'll deliver a demand package to the insurance company of the party at fault. At this point, negotiations will begin. If we're able to negotiate a fair offer, you'll receive your compensation. If we can't come to an agreeable negotiation, you have the option to file a lawsuit. Filing a lawsuit could potentially extend the life of your claim by a substantial amount of time. Litigation is typically the longest step in the claim process. It's not uncommon for litigation to draw out your claim by one or even two years. 
If you've been in a car accident in Utah and you need help understanding your options, contact us for a free consultation!